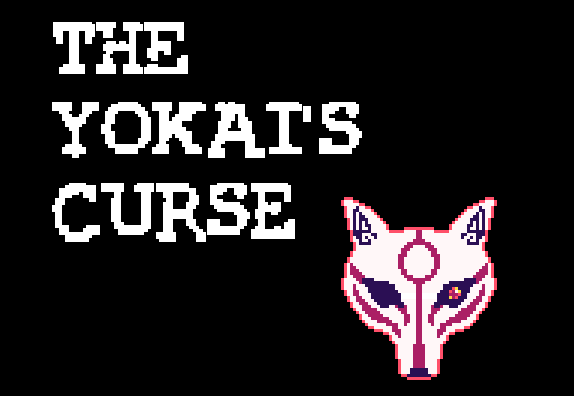 The Yokai's Curse
A downloadable game for Windows
The Yokai's Curse is a short game made for the 1st RPG Maker Game of the Month jam. This game is about exploring a town with little creatures and ghosts in order to rid yourself of a curse. It should take 30mins to 1hr to play. This is not a scary game, but the atmosphere is a little spooky, I guess.

If you get stuck, there is a walkthrough in the game folder.

~~~Controls~~~
Arrow keys = Move
Z = Talk/confirm
X = Menu/cancel
Shift = Run
F4 = Toggle fullscreen
F5 = Reset game
~~~Credits~~~
Graphics by
The Mighty Palm (message balloons)
Cortop (everything else)

Music by
Visager (visager.bandcamp.com/music)
SFX by
Sebastian Bender Music
and the many generous contributors of freesound.org:
J.Zazvurek
esperar
stondi
thearxx08
drummerman
dvideoguy
iluppai
InspectorJ
RutgerMuller
LittleRobotSoundFactory
Plugins by
Yanfly
Atreyo Ray
Galv
MogHunter
Hime
SumRndmDde
LadyBaskerville
Zerbu
Fallen Angel Olivia
triacontane
Mr. Trivel
Yami
Install instructions
Just unzip the file and open Game.exe to play!

Download
Download
The Yokais Curse ver 1.zip
65 MB
Comments
Log in with itch.io to leave a comment.
I love your games soooooo muccchhhhh !!!!
This was very nice. I smiled at the end.
im not done yet but i've run into a problom. Im not sure if it's just me but when i go to select an item, it won't work. I really like this game but I need to be able to select the item. Please help me.
You don't need to select items in the menu. It's just a list so you know what you're carrying. Thanks for trying my game btw.
I really liked the story going on with this, I had no issues and no bugs while playing this. Took me a good 28 minutes to complete. 28 minutes well spent!
Fun little project, I really like the visual and audio design, its simple, its clean and it pops.

I did run into a weird glitch where sometimes the menu just stopped appearing but the sound effects for it would still play, im not sure if that was to do with one of the plugins or not. I kind of wish some of the maps linked up a little clearer as well, I got confused on the roof a couple times about where the transfers would take me.

Overall though I really liked this, very much the kind of little experience I enjoy and definitely impressive given the limited time put into it.
Thank you! The menu was a bit rushed and I think it might be conflicting with another plugin. I hadn't seen that bug in testing, but the menu doesn't display quite as it's meant to, so I'm not surprised there's other problems, too. I'll probably fix it after the jam. The roof section was intended to be a bit more logical but... well, I got lazy when it came to actually drawing it out. I have no excuse lol. Anyway, glad you had a nice time!